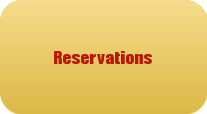 Interested in a guided tour of our islands during your stay? Would you like to visit the Sail Shop on Man-O-War Cay, go to the Famous Sunday Pig Roast at Nipper's on Guana Cay, or climb the historic Light house on Elbow Cay. Maybe you're interested in snorkling the worlds second largest reef, or having a picnic lunch on your own deseted island... at Sunset Marine and Boat Rental, we can make all of this happen, and more.

Just let us know what you would like to do, where you would like to visit, and we'll plan a guided day away, just for you, doing just what you want to do. Our waters are calm, and our local guides experienced, ensuring you a fun filled & care free day in our islands.

Copyright 2012: Sunset Marine and Boat Rentals | Abaco Boat Rentals | All rights reserved.