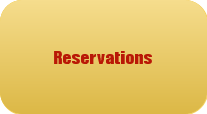 Cruising Abaco

The cruising area for our fleet of Sunset Marine rental boats extends from No Name Cay, just south of Green Turtle Cay, north to Spanish Cay, and all the incredible uninhabited islands and deserted beaches in between. Our cruising area extends south to Hope Town, on Elbow Cay, weather permitting and depending on the boat size.

Cruising Abaco is perfect for the experienced boater as well as the novice. Our waters are crystal clear, obstacle free, and average just 12' deep with a sandy bottom. Here even the beginner boater can enjoy a day on the water, fishing, snorkeling, or just relaxing on our many deserted beaches.

Copyright 2012: Sunset Marine and Boat Rentals | Abaco Boat Rentals | All rights reserved.