Welcome to Sunset Marine and Boat Rentals

If you are interested in renting a beautiful boat on your trip during your stay here on Green Turtle Cay Abaco, Bahamas then you have come to the right place. We at Sunset Marine and Boat Rentals are pleased to offer the best boat rental services in  Green Turtle Cay Abaco Bahamas. We have a large fleet of professionally maintained rental boats, and you can feel free to choose from any of our beautiful boats. 

Our boats here at Sunset Marine And Boat Rentals will allow you to explore  Green Turtle Cay, and easily visit any other settlements of the Abacos, and explore other surrounding uninhabited areas. 

Not only do we offer the best boat rental in the area, but we would be pleased to help you fix your own boat. We offer both engine repairs and new batteries including the top of the line brand of Interstate Batteries. If you are simply looking for a place to repair your boat, so you can enjoy the Bahamas, come down to our shop, and we will help you out.

As a professional 
Abaco boat rental
 company, we also recognize the love many boaters have for fishing. In order to best accommodate you and your desire to fish, we will sell you the best bait to help you get the perfect catch. 
For more information about our boat rental, repair and fishing services, call us today. We are located at the Abaco marina and we would be happy to answer any questions you may have, and we would love to set you up with the perfect boat for your adventure.

Here is our contact information:

Green Turtle Cay

Abaco

Bahamas

sunsetmarinegtc@gmail.com

242-813-4268 or  772-539-9514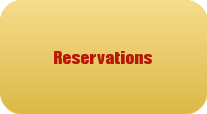 Rent Snorkelling & Fishing Gear   

ICE & SOFT DRINKS SOLD HERE



Shop Hour

Monday        8 a.m - 4 p.m 

Tuesday        8 a.m - 4 p.m

Wednesday  8 a.m - 4 p.m

Thursday      8 a.m - 4 p.m

Friday            8 a.m - 4 p.m

Saturday       8 a.m - 12 noon

Sunday          8 a.m - 12 noon